Today is Maundy Thursday and Chowder had 2 different services he had to do. The second one was at 7pm which is the same time as bedtime in our house. Rather than struggle through a service with the kids where they probably would not even grasp the story, I stayed home with them. At prayer time we all climbed into my bed and I took out the bible to read about the night before Jesus died.

We talked about the Passover meal and how important it was for Jesus to celebrate this last feast with his friends. We talked about how he knew he was going to die and about Judas and Peter. Then we talked about what Jesus did next. How he took off his outer garments and tied a towel around his waist and filled a bowl with water and went to each of his followers and washed their feet. We talked about how people traveled in those times and how dirty people's feet were and how surprising it would have been to the disciples that the Messiah would kneel down at their feet and take those dirty, scabby, cracked feet (this was followed by an appropriate chorus of ewwwwwwws) in his own two hands and gently wash them.

I asked them if they didn't find it surprising, too. That God, the King of Heaven, would kneel down to wash their feet. To do such a demeaning job. Jellybean looked at me confused. She didn't find it surprising at all. Trying to help her understand this great gesture of servanthood, how low Jesus sank to perform this task, I asked her, "What kind of person would do this kind of thing?" I was asking this question with the intention of prompting her to answer, "a servant." But, then she stole my breath away. In the most matter-of-fact, how-could-you-be-so-dense way, she answered, "A mother."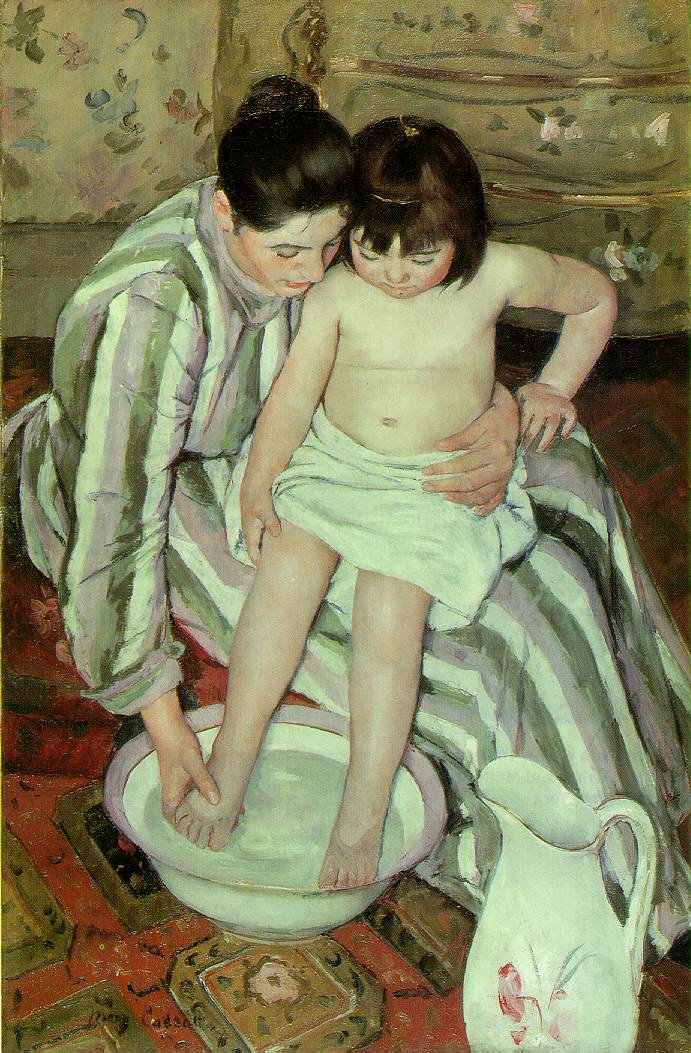 of course.
In this child's mind, God wasn't demeaning himself. He was simply caring for his people. Just like any loving parent would do. He wouldn't be disturbed by my scabs or my dirt. He would simply take them in his loving hands and gently wash them clean.