Skaterboy went to work with my dad yesterday. He is a bio-geneticist working in medical research. Skaterboy had a good time and thought all the stuff in the real labratory were pretty darn cool. My dad sent me this picture and his announcement: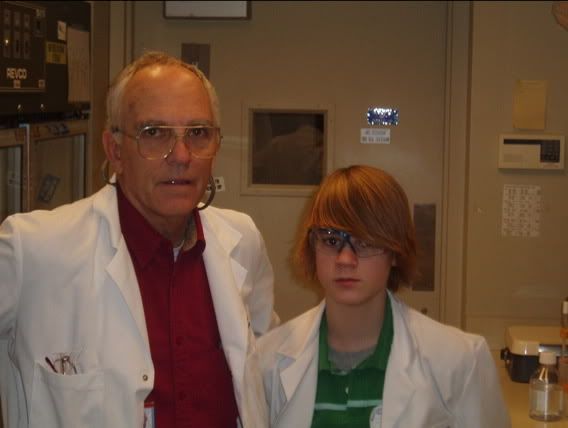 Stockholm Academy of Science

Announces the 2020 Nobel Prize for Meidcal Research to a US Scientist for his contribution to finding the cure for Cancer. Skaterboy, preeminent research scientist has been recognized for his determined research into the basic characteristics of cancer cells and identification of monoclonal antibodies that will target specific cell types. This therapy has proven therapuetic value in 80% of the cases with minimal side effects.

Dr. Skaterboy has decided to take a couple weeks off to do a little skateboarding and mountain biking to get his mind back on track. He is determined to find a cure for cancer not just a treatment.